Join us online for fitness and active living classes.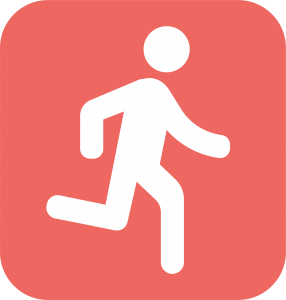 During the COVID-19 distancing restrictions, we are offering the following classes to help keep you active and moving at home, provide education on the importance of active living, and answer any fitness-related questions you may have. We hope you can join us!
Active Living 101 Webinar
Offered once per month.
Join our exercise specialists for this informative webinar and learn about the effects of inactivity, proper standing & sitting mechanics, physical activity guidelines and SMART goal setting to improve your overall wellness.
Beginner Exercise Classes with an Exercise Specialist
DAILY!
Join us every weekday at 12:15 PM for a 30-minute beginner workout you can do from your living room. Our exercise specialists will lead you through a fitness session that's good for your heart AND muscles. Suitable for all levels of fitness.
Here are more virtual exercise classes available from other PCNs in the Edmonton area to help you get active.
Edmonton area Primary Care Networks are working together to offer a variety of education classes to help you manage your health. Attendance in these virtual classes does not require a referral and are open to anyone.
Drop-In Exercise
Led by an Exercise Specialist, this class focuses on guiding you through low impact stretches and exercises. Each class will focus on a specific muscle group, so you optimize your workout and learn exercises associated with different muscle groups. We do not require medical screenings for participation in this class, so if you have any concerns please contact one of our Exercise Specialists to discuss them. Offered by Sherwood Park PCN.
| | | | |
| --- | --- | --- | --- |
| Days | Time | How to Register | Offered by: |
| Mondays & Thursdays | 1:30 – 2:00 pm | Call 780-410-8000 | SPPCN |
Moving for Health
Supervised exercise group that will help you become more confident with getting physically active. Some of the education topics include: How to start exercising, How we feel when we exercise, Barriers to getting active, Setting goals and building a plan, Nutrition and our health, Community resources available. This group is perfect for anyone who is new to exercise or has been away from activity for a while. Starting with the basics, this beginner-level exercise program will incorporate cardio and strength training into your life. Offered by Edmonton Southside PCN.
| | | | | |
| --- | --- | --- | --- | --- |
| Date | Time | # of sessions | Call to Register | Weblink |
| October 18 | 7:00 – 8:30 PM | 6 | 780.395.2626 | Moving for Health |
Beginner Rubber Band Exercise Video
WATCH IT NOW!
If you are unable to join the live exercise classes, here's a pre-recorded video you can follow along with hosted by James Sawchin, Exercise Specialist.
PRE-RECORDED VIDEO – WATCH ANYTIME!
Please check this page again for future classes or sign up below to be notified.