Join us online each weekday for a variety of fitness and active living classes.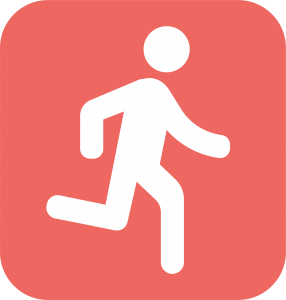 During the COVID-19 distancing restrictions, we are offering the following classes to help keep you active and moving at home, provide education on the importance of active living, and answer any fitness-related questions you may have. We hope you can join us!
Beginner Exercise Classes with an Exercise Specialist
DAILY!
Join us every weekday at 12:15 PM for a 30-minute beginner workout you can do from your living room. Our exercise specialists will lead you through a fitness session that's good for your heart AND muscles. Suitable for all levels of fitness.
Active Living 101 Webinar
Alternating Mondays or Wednesdays
Join our exercise specialists for this informative webinar and learn about the effects of inactivity, proper standing & sitting mechanics, physical activity guidelines and SMART goal setting to improve your overall wellness.
Technique Tuesday with an Exercise Specialist
Every Tuesday
Not sure if the exercise you're doing is correct? We've created 'Technique Tuesdays' so you can join in and ask us about the proper techniques for any of your exercises you are trying at home. We'll demonstrate the proper technique live on camera and show you modifications or alternatives if you need them.
Q & A Session with an Exercise Specialist
Every Friday
Have an exercise or fitness question? We have the answers! Come online with us to ask us your questions about fitness and active living.
Please check this page again for future classes or sign up below to be notified.