Join us online for fitness and active living classes.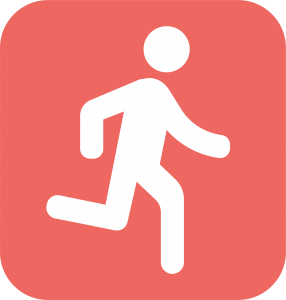 During the COVID-19 distancing restrictions, we are offering the following classes to help keep you active and moving at home, provide education on the importance of active living, and answer any fitness-related questions you may have. We hope you can join us!
Active Living 101 Webinar
Offered once per month.
Join our exercise specialists for this informative webinar and learn about the effects of inactivity, proper standing & sitting mechanics, physical activity guidelines and SMART goal setting to improve your overall wellness.
Beginner Exercise Classes with an Exercise Specialist
DAILY!
Join us every weekday at 12:15 PM for a 30-minute beginner workout you can do from your living room. Our exercise specialists will lead you through a fitness session that's good for your heart AND muscles. Suitable for all levels of fitness.
Beginner Rubber Band Exercise Video
WATCH IT NOW!
If you are unable to join the live exercise classes, here's a pre-recorded video you can follow along with hosted by James Sawchin, Exercise Specialist.
PRE-RECORDED VIDEO – WATCH ANYTIME!
Please check this page again for future classes or sign up below to be notified.